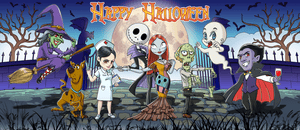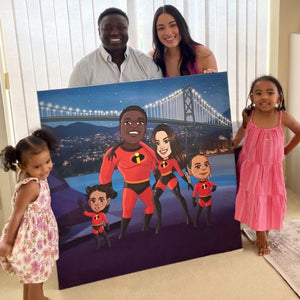 Hola! My name is Fabiano
I Turn people into their Favourite Cartoon/Anime Characters
WHO AM I ?
Ciao! My name is Fabiano.
I'm a 33 y/o Italian Freelance Cartoonist living in the US.

When I was 22 I fell in love with digital painting. At first it only started as a hobby, but then it gradually and confidently evolved into my profession and inspiration in life.
Thank you for checking out my website, and I am looking forward to make something special for you.
Check my gallery for inspiration
If you can't find what you want. Don't worry, I can draw whatever you want.
Just choose any product and write down your requests in the description fields and add some pictures and I'll do as you wish
How to order?
1
Upload your photo
Upload your pictures and write your drawing notes ( or you can just leave it blank and I'll surprise you with my creativity )
START YOUR ORDER
2
GET YOUR PORTRAIT
Once your artwork is ready, I'll let you know by email. You can preview your high-quality digital illustration , request any changes, and approve it for printing!
START YOUR ORDER
Every artwork is hand-made with love and care
I spend hours creating your portrait using state-of-the-art digital drawing techniques, so that the finished artwork looks like a hand painted masterpiece.
Don't take my word for it!
Check out what my clients have to say: